Video Marketing Made Easy
"Video Kick-Start," The Complete Guide To Video Marketing
Strategies That Really Work
So your videos suck! Well don't feel bad mine once did too, that is, until I learned the secrets of creating a great video. The guys that put up the coolest videos today all started where you are.  So let me share
with

you what I learned about video marketing. Don't let the past dictate your future. If you do what I teach in my course it won't be long before your inbox fills with leads.
 Here are some of the things that you will
learn in "Video Kick-Start."
Why do video marketing in the first place?

The video camera  as the perfect tool.

The content that really works for generating leads.

Why SEO (Search Engine Optimization), both on and off page, are so important.

How to upload and seo your  videos to maximize them in a Google search.

The must have list of tools that your Video Marketing needs to be successful.

How to put up videos that won't get flagged by YouTube & your channel banned.

How to avoid network marketing haters from flagging your videos.

Where and how to use keywords and the importance of tags.

A new strategy using "low competition" keywords and how it will save you money.

What you need to know about Annotations, Closed Captions, & Time Stamps.
Get Your Copy of "Video Kick-Start" Today!
And Become A Video Rock-Star.
I could easily ask

$39.97

for "Video Kick-Start and it would be a steal.

Based on the time spent and the quality of the content,

$19.97

would be giving it away.

My regular price however is only 

$9.97 

Click the add to cart button now and get started today, your business depends on it.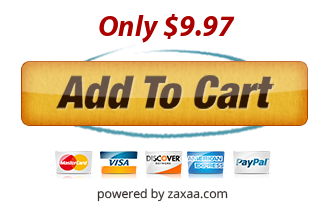 Do The Next Four Important
Steps Now To Get More Leads
Click the "Add to cart button" now to  purchase "Video Kick-Start."

Enter your email for product access and then click on the "Proceed To Checkout Arrow."

Pay the man the money by fill in the appropriate information, then open the email in your inbox from Zaxxaa to download your copy of Video Kick-Start.

Start making videos now and watch your lead basket fill up.